Congratulations Boss Lady
Now that we have met, Let us begin with a full body Transformation. You are in charge of your body. It is time to take control and transform.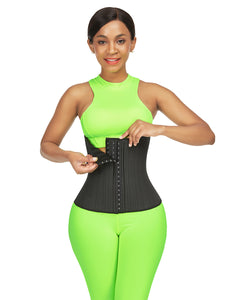 Classic 29 steel Bone Trimmer
Classic waist cincher in natural latex. 3 Hook and eye closure, internal cotton cover, with flexible 29 metal spiral boning for back support, posture corrector.
Made with Latex, spandex and cotton. Reduces Visible waistline (2 - 3 inches)Daily use.
BUY NOW
Claire 3riple Strap Cincher
Dee Timmer Waist Trainer & Ab Support Belt is the ultimate for women looking to tone, slim and shape their waistline and achieve an hourglass figure. Perfectly designed to fit women of all sizes and shapes. Our unique full coverage design gives covers both upper and lower tummy area. The three straps gives perfect firm and adjustment.
Made of the highest quality materials, you can be assured your DEE TRIMMERS waist trainer dose not roll up, dig into your skin, or shift. Shaping your waistline has never been easier, or more comfortable. Wear your slimming belt daily, and watch the inches melt off. 
BUY NOW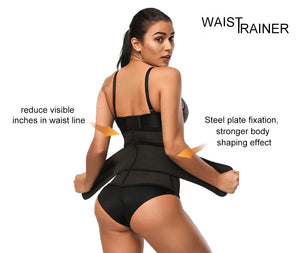 Let customers speak for us